400 Cabrini Companions live in the United States, Australia, Canada, England, Spain, Singapore, the Philippines, Tanzania, the United Arab Emirates and England. Join us!
Cabrini Companions are in 31 US states including Alaska, Arkansas, California, Colorado, Connecticut, Delaware, Florida, Illinois, Indiana, Iowa, Louisiana, Maine, Maryland, Michigan, Minnesota, Missouri, New Hampshire, New Jersey, New York, North Dakota, Ohio, Oregon, Pennsylvania, Tennessee, Texas, Vermont, Washington, Washington D.C. and Wisconsin!
An invitation to pray and live the Cabrini Charism
The Missionary Sisters of the Sacred Heart, Guadalupe Province, invite you to join us in prayer and in living our charism to "bring the love of Christ to the world." Our Cabrini Companion program offers such an opportunity.
From the time of Mother Cabrini, the treasure of our lay women and men who have been part of our mission throughout the years is priceless.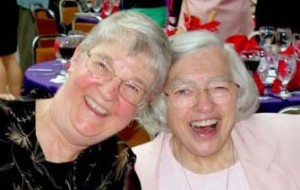 Cabrini Companions are women and men who…
are called to live the charism to be "bearers of the love of Christ in the world"
commit to pray with and for the MSCs and Cabrini missions
seek to find Christ in others
bring Christ to all they encounter
Cabrini Companions
610 King of Prussia Road
Radnor, PA 19087
610-902-1038
cabrinicompanion@mothercabrini.org